A Season for Self-Care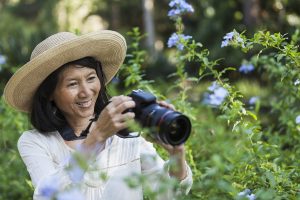 May is National Women's Health Month – a great time to treat yourself with a little bit of extra love and care. As we all heal from a stressful year, try these ideas to care for your physical and emotional wellbeing:
Meditate.
Learn something new.
Get some fresh air and sunshine.
Find a way to nurture yourself every day.
Give yourself the gift of peace of mind with your Annual Wellness Visit. Every year, this preventive service gives your doctor a chance to see how you're doing, answer your health questions, check for potential problems, and determine which screenings or immunizations you may need. Schedule your 2024 visit today! Use this checklist to get the best value from your Annual Wellness Visit.
Don't have a doctor right now? Use our Provider Directory to find a primary care provider in our network near you.
Make sure to stay updated with the preventive screenings you need to stay healthy and to detect any problems early:
Blood Pressure

If you have an at-home blood pressure monitor, record the results of any readings you take. Show these results to any doctors or providers you visit.

Breast Cancer
Colorectal Cancer
Osteoporosis
For people living with diabetes:

Dilated eye exam
Kidney function test
A1C blood test
Johns Hopkins Advantage MD members may be covered at 100% for these services in our network, with no copays, coinsurance or other out-of-pocket costs.* Talk with your doctor about the screening schedule that works for your health needs.
Having trouble taking your medications as directed? We can help with that too. Our network pharmacies offer convenient options to make it easier to always have the medications you need on hand. Mail order, automatic refills, and 90-day refills may be available for some of your prescriptions. Read our Pharmacy Information to see how we can help you stay on track.
*Check your plan's Evidence of Coverage for details for each service.