Medicare Leaves Gaps in Coverage, Advantage MD is Your All-in-One Plan Option
A well-rounded combination of coverage and benefits to help protect you against unexpected costs. That's what you get with Advantage MD. Original Medicare and Medicare Supplements offer two distinctly different approaches to Medicare, but both may fall short for you. See for yourself.
Original Medicare Has Gaps
If you choose Original Medicare alone, you have to cover certain costs first before Medicare pays for anything. Then, Medicare covers about 80% of your medical costs and you have to cover the rest. See the chart below for a few examples that show how you could end up paying hundreds, even thousands, of dollars each year out of your own pocket. In fact, with Medicare alone, there is no annual limit on how much you could spend.
Gaps By The Numbers
Gaps By The Numbers
$1,316

Cost for just ONE overnight stay in the hospital (Part A deductible)

$1,316
$183

Cost for initial physician visit or first lab test (Part B deductible)

$183
$902

20% of cost for common outpatient surgery1

$902
$585

20% of cost for average Emergency Room visit2

$585
Medicare Supplement Plans Offer Less Gaps. But There Are Still Holes.
Medicare Supplements cover some out-of-pocket costs that Medicare doesn't. But they can be expensive, and you'll also find a number of everyday health services that are simply not covered. In Maryland, popular Plan F premiums average $245 monthly.* Add a prescription drug plan, and the average total out-of-pocket cost reaches $6,670 a year. Carrying separate cards for Medicare, a Medicare Supplement plan, plus a drug plan can be both costly and inconvenient.
Typical Medicare Supplement
Typical Medicare Supplement

Popular Plan F + Prescription Drug Plan

Average total out-of-pocket costs
Johns Hopkins Advantage MD—An All-in-One Option with More Coverage and an Affordable Cost.
With Johns Hopkins Advantage MD, you get a more comprehensive list of built-in benefits that cover your doctor, specialist and hospital care, as well as many other medical services. Plus prescription drugs, preventive dental, routine vision, routine hearing care and $0 medical deductible.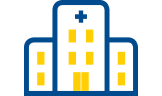 Comprehensive Coverage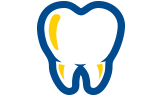 Dental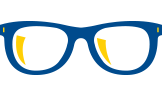 Vision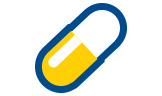 Prescription Drugs
*Monthly premiums for Medicare Supplement Plan F in MD range from $151 – $344. Based on available 2018 monthly premium information on medicare.gov
Source: HealthcareBluebook.com; Total Fair Price Estimate
120% coinsurance for Gallbladder Endoscopy with biopsy
220% coinsurance for the average emergency room visit
Please note: the information in this section does not apply to Advantage MD Group.