Welcome Advantage MD Members
Use the resources on this site to help you get the most out of your Advantage MD plan.
Information on Coronavirus (COVID-19)
At Advantage MD, we want to make sure you have accurate information, know what to expect, and are empowered to care for your own and your family's health. Read more about coronavirus.
Use this search tool to find doctors, hospitals, prescription drugs, and pharmacies within the Advantage MD network.
Out-of-network/non-contracted providers are under no obligation to treat Johns Hopkins Advantage MD members, except in emergency situations. Please call our customer service number or see your Evidence of Coverage for more information, including the cost-sharing that applies to out-of-network services.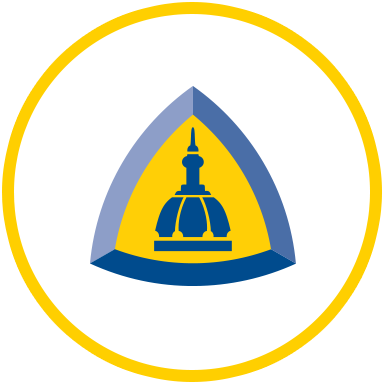 Find doctors, hospitals, prescription drugs, and pharmacies within the Advantage MD network.
News & Announcements
Please note: the information in this section does not apply to Advantage MD Group.
Mar 31
2020
March 2020 Newsletter
When should you go to the Emergency Room, prevent falls with mindful movement and feeling blue can make your COPD worse: We cover all this and more in our interactive March 2020 newsletter edition.
Mar 30
2020
The U.S. Department of Health and Human Services Office of Inspector General (OIG) is alerting the public about fraud schemes related to the coronavirus pandemic (COVID-19).
Individuals are offering COVID-19 tests to Medicare beneficiaries in exchange for personal details, including Medicare information. However, the services are unapproved and illegitimate.
Individuals are targeting beneficiaries in a number of ways, including telemarketing calls, social media platforms, and door-to-door visits. These individuals use the coronavirus pandemic to benefit themselves, and beneficiaries face potential harms. The personal information collected can be used to fraudulently bill Federal health care programs and commit medical identity theft.
Protect Yourself
Advantage MD Plan Members should:
Be cautious of unsolicited requests for their Medicare, other insurance, Social Security numbers, banking or credit card information.
Be suspicious of any unexpected calls or visitors offering COVID-19 tests or supplies.
Ignore offers or advertisements for COVID-19 testing or treatments on social media sites.
Have a physician or other trusted healthcare provider assess your condition and approve any requests for COVID-19 testing.
If you believe your Advantage MD Plan information has been compromised or that you were a victim of suspected fraud, please contact the Advantage MD Medicare Compliance Department using one of the following methods listed below:
Phone: Local 410-762-1575 or Toll free 1-844-697-4071
Fax: 410-762-1502
Email: MedicareCompliance@jhhc.com
Hotline: 1-844-SPEAK2US (1-844-773-2528)
Mail: Johns Hopkins Advantage MD Medicare Compliance Department
7231 Parkway Drive, Suite 100
Hanover, MD 21076
If you suspect COVID-19 fraud, the OIG requests that you contact National Center for Disaster Fraud Hotline 866-720-5721 or disaster@leo.gov
Oct 24
2019
Pharmacy Network Changes for Plan Year 2020
As of January 1, 2020, some pharmacies will no longer participate in the Advantage MD pharmacy network. A few of the biggest pharmacies that will be leaving our network are:
Sam's Club Pharmacy
Wegmans Pharmacy
Martins Pharmacy
PillPack
If the pharmacy you use to fill your prescriptions is one of the pharmacies leaving the network, we will mail you a letter with more information and other nearby pharmacies.
Oct 23
2019
October 2019 Newsletter
Stay up-to-date on health screenings, staying active to stay healthy and getting mentally ready for the holidays: We cover all this and more in our interactive October 2019 newsletter edition.
Sep 20
2019
Genetic Testing Scam
Unfortunately, every so often scammers target Medicare beneficiaries. They claim to offer services in order to get members' Medicare information to use for identity theft or fraudulent billing purposes.
One such scam is offering cheek swabs for genetic testing. If you agree to this or verify your personal or Medicare information, they will send you a testing kit even if it is not ordered by your provider or medically necessary.
To protect yourself from this scam:
A health care provider who you know and trust should approve any requests for genetic testing.
If you get a genetic testing kit in the mail, do not accept it unless your health care provider ordered it. Refuse the delivery or return it to the sender. Keep a record of the sender's name and the date you returned the items.
Be suspicious of anyone who offers you free genetic testing and then requests your Medicare number. Do not give them any personal information—they could use it for other fraud schemes.
To stay safe from all scams, guard all your personal information including your plan member ID number. Johns Hopkins Advantage MD will not ask you for your Social Security Number or your Medicare ID number before discussing your Advantage MD account with you. (We will ask for other identifiers, such as your address or date of birth.) If anyone other than your provider's office requests your Medicare information, do not give it to them.
For more information about this scam: U.S. Department of Health and Human Services Office of Inspector General
Jun 10
2019
June 2019 Newsletter
Understand your 2019 prescription coverage, what to do when diagnosed with arthritis and is it time to see your doctor about your bladder problem?: We cover all this and more in our interactive June 2019 newsletter edition.