Welcome Advantage MD Members
Use the resources on this site to help you get the most out of your Advantage MD plan.
Information on Coronavirus (COVID-19)
At Advantage MD, we want to make sure you have accurate information, know what to expect, and are empowered to care for your own and your family's health. Read more about coronavirus.
Customer Service are currently experiencing technical difficulties. Please read here for details.
Use this search tool to find doctors, hospitals, prescription drugs, and pharmacies within the Advantage MD network.
Out-of-network/non-contracted providers are under no obligation to treat Johns Hopkins Advantage MD members, except in emergency situations. Please call our customer service number or see your Evidence of Coverage for more information, including the cost-sharing that applies to out-of-network services.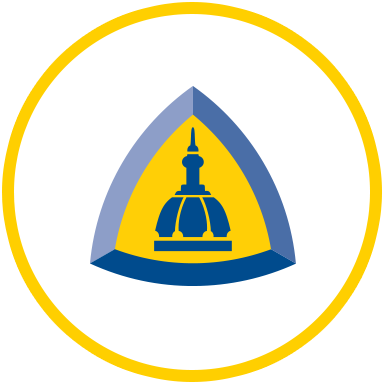 Find doctors, hospitals, prescription drugs, and pharmacies within the Advantage MD network.
News & Announcements
Please note: the information in this section does not apply to Advantage MD Group.
Jan 11
2021
Johns Hopkins OnDemand Virtual Care
Nothing is more important to us than ensuring you get the care you need when you need it. With Johns Hopkins OnDemand Virtual Care, a new no-cost service for Advantage MD members, you have access to health care providers 24 hours a day, seven days a week.

Medical concerns can happen anytime. Now, using your mobile device or computer, you can connect with a health care provider in minutes. No need for an appointment—have your symptoms reviewed and get prescriptions, as necessary, if you experience a minor care concern. Common uses for this service include, but are not limited to:
Cold, flu and sinus symptoms
Rashes
Allergies
Urinary tract infections
Respiratory infection
Download Johns Hopkins OnDemand Virtual Care and get connected!
Jan 5
2021
Customer Service Disruptions
Our Customer Service is experiencing intermittent disruptions with our phones. If you call and hear a fast busy signal or if your call is dropped, please wait 10-15 minutes and try to call us again. You can also use your member portal to check the status of claims and referrals, search for a provider, review your benefits, or print a temporary member ID card. Thank you for your patience. We are eager to assist you.
Sep 15
2020
Protect Yourself From the Flu and COVID-19 This Season
Getting the flu vaccine this year will be more important than ever. The flu is an infection that can cause fever, cough, body aches, and other symptoms. Getting the influenza vaccine (flu shot) can help you avoid the flu. The flu shot can also help keep you from becoming severely ill if you do get the flu. The best time to get the flu shot is early in the flu season (September or October). There will be plenty of flu vaccines available.
Coronavirus (COVID-19) and the flu
The coronavirus (COVID-19) is expected to continue to spread during flu season. COVID-19 and the flu have similar symptoms, but are caused by different viruses. The flu vaccine will not protect you against COVID-19, but it can protect you from getting the flu and against major flu complications. That immune system protection is critical, especially if you contract COVID-19. To protect yourself and others from COVID-19, continue to stay 6 feet away from others, wear a mask in public, and wash your hands often. Getting your flu vaccine also enables you to protect others, including babies under 6 months, people allergic to the vaccine, and anyone else who cannot get the flu shot.
You cannot get the flu from a flu vaccine: in fact, getting the vaccine every year is your best protection against the flu. A flu vaccine contains pieces of dead flu viruses which help your body arm itself against the actual flu. Some people have mild symptoms for a day or two after getting the flu shot, but the real flu is much worse. Learn more about COVID-19 and the flu.
The flu vaccine and administration costs are covered under your Advantage MD Part B medical benefit. Part B vaccines are available from your provider's office or a network pharmacy. Show the pharmacist your Advantage MD card to receive these vaccinations at no cost to you.
Aug 17
2020
LifeStation Medical Alert System
Advantage MD has added a new Plan Perk for members. We have secured a discount on the LifeStation medical alert system that provides fast response times in an emergency. Learn more about LifeStation and how to use this Perk.