Welcome Advantage MD Members
Use the resources on this site to help you get the most out of your Advantage MD plan.
Information on Coronavirus (COVID-19)
At Advantage MD, we want to make sure you have accurate information, know what to expect, and are empowered to care for your own and your family's health. Read more about coronavirus.
Use this search tool to find doctors, hospitals, prescription drugs, and pharmacies within the Advantage MD network.
Out-of-network/non-contracted providers are under no obligation to treat Johns Hopkins Advantage MD members, except in emergency situations. Please call our customer service number or see your Evidence of Coverage for more information, including the cost-sharing that applies to out-of-network services.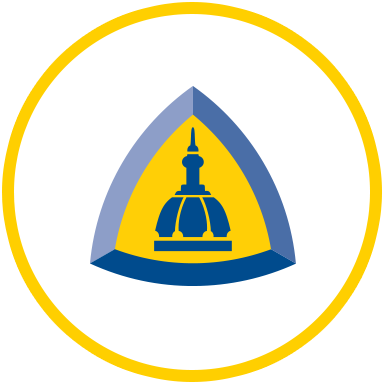 Find doctors, hospitals, prescription drugs, and pharmacies within the Advantage MD network.
News & Announcements
Please note: the information in this section does not apply to Advantage MD Group.
Apr 8
2021
5 Tips to Improve Your Mental Wellbeing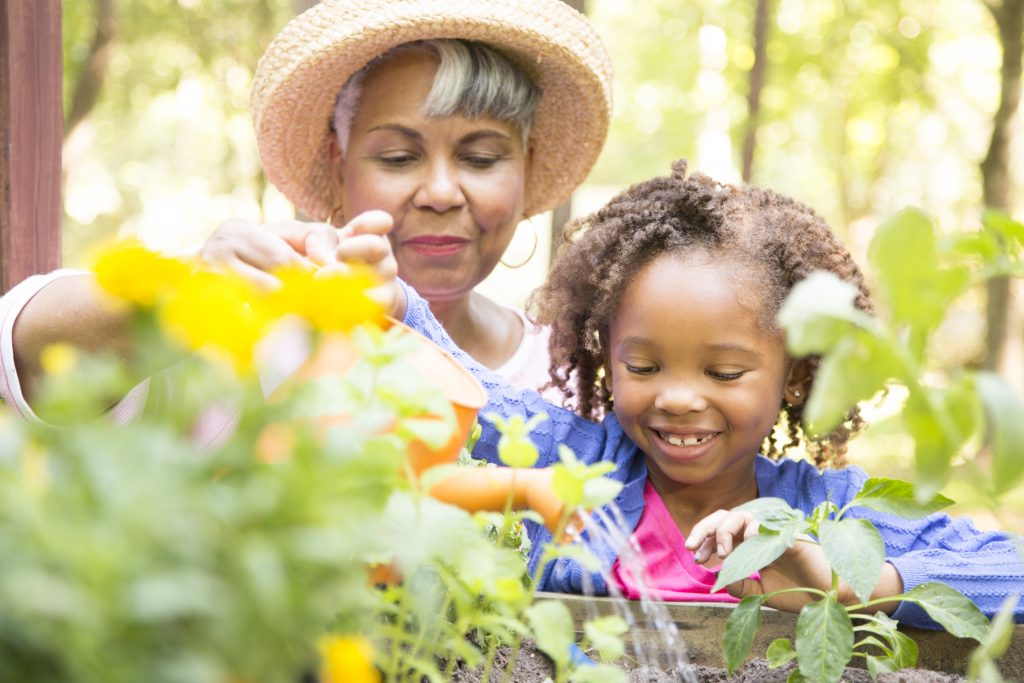 5 Tips to Improve Your Mental Wellbeing
Living through the COVID-19 pandemic since March 2020 has been tough for us all, especially given all the change and uncertainty. People have lost jobs; essential workers have taken on great risk; and many have felt lonely and socially isolated due to physical distancing. And, of course, people have lost their lives to the illness or survived a complicated course. Even if you and your loved ones have avoided the illness, you may feel sadness and loss of normalcy.
No matter who you are, you deserve to care for your own mental well-being. Please pay attention to how you feel. If you realize that you are not coping at your best, don't hesitate to reach out for help and support. Untreated emotional and mental health issues can affect not only your physical health, but also every other aspect of your life.
Here are some tips for keeping yourself balanced:
Do some type of physical activity three to five days a week. Talk with your provider about what exercise is best for you. Being active releases endorphins, hormones that naturally boost your mood.
Eat meals rich in plant-based food, especially fruits and leafy vegetables. Cook with spices like ginger, turmeric and rosemary. Drink plenty of water and consider green or black tea.
Get seven to nine hours of restful sleep each night. Sleep allows your body and mind to restore and prepare for the next day. When you wake up, think about three things from the previous day that you're grateful for.
Practice 4-7-8 breathing: Breathe in for a count of 4, hold your breath for a count of 7 and breathe out for a count of 8. Do this for four breaths, four times a day or more. Deep breathing exercises can sharpen concentration, boost mood and reduce anxiety.
Go outside for at least 15 minutes a day. Fresh air and sunshine improve both mood and immunity.
Our behavioral health clinicians can help you with alcohol or substance use challenges, or struggles with depression, anxiety or other mental health conditions. We can coordinate care between your health care providers and set you up with resources to support your treatment. Call 800-557-6916 or email caremanagement@jhhc.com.
You can find more resources to help you through different types of stressful situations at https://www.jhsph.edu/departments/mental-health/mental-health-and-covid-19/
Thank you for allowing us to care for your health and well-being.
Sincerely,
Marketa Wills, MD, MBA
Chief Medical Officer
Ken Stoller, MD
Behavioral Health Medical Director
Mar 2
2021
Colon Cancer Prevention: Screenings
March is Colorectal Cancer Awareness month. Colorectal cancer is the second leading cause of cancer death in the US. The best thing you can do to prevent it is to get screened.
Advantage MD works to make it as easy as possible for you to stay up-to-date with your screenings at no cost to you. While many people have put off in-person care during the pandemic, you may be able to complete a colorectal cancer screening kit on your own at home.
Members are eligible for four types of colorectal cancer screenings:
BioIQ FITKit
Advantage MD mails these at-home test kits to certain eligible members. These kits will come from BioIQ, one of our trusted partners in caring for your health. If you receive a BioIQ FitKit, please use the kit and return it through the mail.
Cologuard
This type of non-invasive screening detects altered DNA and blood in the stool, which could be signs of colon cancer. You can collect your own sample at home and return it through the mail.
Colonoscopy
During this in-person procedure, your health care provider can find and immediately remove any polyps of cancer in your colon. You would take special steps to prepare, and you would be sedated during the colonoscopy.
Colonography
Also called a virtual colonoscopy, this 10-15 minute procedure takes a detailed picture of your colon using X-rays that your radiologist will examine for signs of cancer. You would go to an imaging center for this screening.
The right screening for you depends on your colorectal cancer risk factors, family history, other health needs, and preferences. Your provider may have different recommendations for when to start screenings and what option is best for you. Each of these screenings requires a prescription, so be sure to bring this up next time you speak with your provider.
Jan 11
2021
Johns Hopkins OnDemand Virtual Care
Nothing is more important to us than ensuring you get the care you need when you need it. With Johns Hopkins OnDemand Virtual Care, a new service for Advantage MD members, you have access to health care providers 24 hours a day, seven days a week.
Medical concerns can happen anytime. Now, using your mobile device or computer, you can connect with a health care provider in minutes. No need for an appointment—have your symptoms reviewed and get prescriptions, as necessary, if you experience a minor care concern. Common uses for this service include, but are not limited to:
Cold, flu and sinus symptoms
Rashes
Allergies
Urinary tract infections
Respiratory infection
See what OnDemand Virtual Care users have to say:
"Very fast and convenient."
"This was a great experience. The app was quick and easy to use and the physician was respectful and very helpful, thank you!!"
"This service allowed me to receive timely care. Had I not had this ease of access, I would have waited to go to the MD since work is extremely busy, but this fit into my day easily. [I received a diagnosis] and am thankful I did not delay care, for it would have been far worse."
"It only took 3 minutes before I got connected to the doctor. It was fast, convenient, and equally effective as, but more efficient than, an in-person checkup. [My doctor] was very friendly and knowledgeable and he made me feel comfortable. Thank you!"
"The doctor (on the west coast) was approachable and expert. He saved me a trip to the emergency room. Excellent!"
"…I was impressed with my medical advisor. She was personable, knowledgeable, and very thorough. Would highly recommend to others and definitely use in the future!"
Download Johns Hopkins OnDemand Virtual Care and get connected!
Sep 15
2020
Protect Yourself From the Flu and COVID-19 This Season
Getting the flu vaccine this year will be more important than ever. The flu is an infection that can cause fever, cough, body aches, and other symptoms. Getting the influenza vaccine (flu shot) can help you avoid the flu. The flu shot can also help keep you from becoming severely ill if you do get the flu. The best time to get the flu shot is early in the flu season (September or October). There will be plenty of flu vaccines available.
Coronavirus (COVID-19) and the flu
The coronavirus (COVID-19) is expected to continue to spread during flu season. COVID-19 and the flu have similar symptoms, but are caused by different viruses. The flu vaccine will not protect you against COVID-19, but it can protect you from getting the flu and against major flu complications. That immune system protection is critical, especially if you contract COVID-19. To protect yourself and others from COVID-19, continue to stay 6 feet away from others, wear a mask in public, and wash your hands often. Getting your flu vaccine also enables you to protect others, including babies under 6 months, people allergic to the vaccine, and anyone else who cannot get the flu shot.
You cannot get the flu from a flu vaccine: in fact, getting the vaccine every year is your best protection against the flu. A flu vaccine contains pieces of dead flu viruses which help your body arm itself against the actual flu. Some people have mild symptoms for a day or two after getting the flu shot, but the real flu is much worse. Learn more about COVID-19 and the flu.
The flu vaccine and administration costs are covered under your Advantage MD Part B medical benefit. Part B vaccines are available from your provider's office or a network pharmacy. Show the pharmacist your Advantage MD card to receive these vaccinations at no cost to you.
Aug 17
2020
LifeStation Medical Alert System
Advantage MD has added a new Plan Perk for members. We have secured a discount on the LifeStation medical alert system that provides fast response times in an emergency. Learn more about LifeStation and how to use this Perk.