Why A Medicare Advantage Plan Could Be The Right Choice For You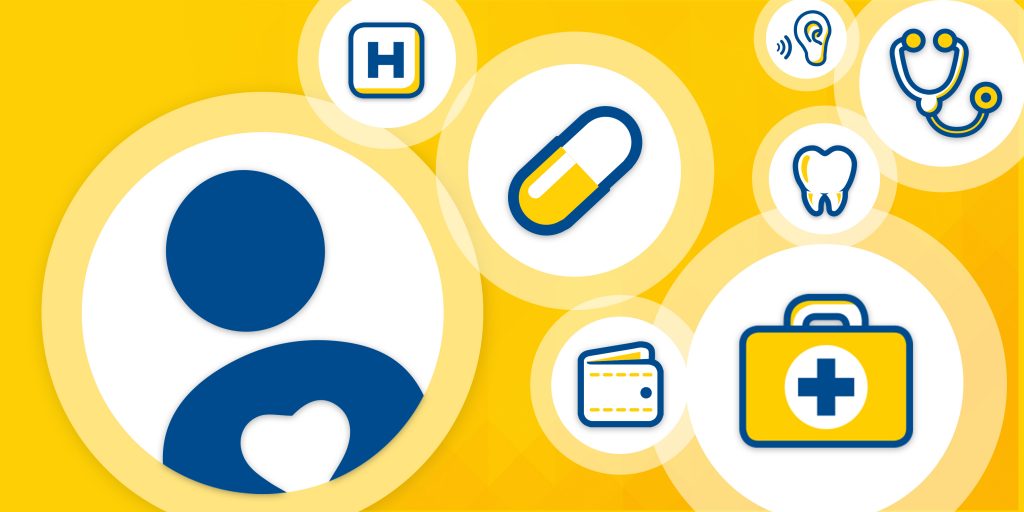 When it comes time to choose your Medicare health plan, you'll basically have three options: 1) Rely on Original Medicare alone — health insurance from the federal government; or 2) Supplement Original Medicare with a Medicare Supplement plan; or 3) Get affordable, all-in-one coverage from a Medicare Advantage plan, like Johns Hopkins Advantage MD.
Which option is right for you? Let's take a look …
Relying On Original Medicare Alone Puts Your Savings At Risk
Quick Fact: Medicare pays just 80% of the costs for covered medical expenses — you pay the rest.
Like many people turning 65, you may think Original Medicare covers ALL your medical costs — only to get a big surprise later. There are deductibles and coinsurance amounts you must pay for, which could easily add up to thousands of dollars! It also doesn't cover prescription drugs, dental, vision or hearing care. And, there's no annual limit on the amount you may have to pay out of your own pocket.
Relying on Original Medicare alone won't give you all the benefits you need, and you could be putting your budget and retirement savings at risk!
A Medicare Supplement Helps, But It's Still Not Enough
Quick Fact: You'll fill some coverage gaps … but pay more in premiums and will still need additional coverage.
While Medicare Supplement plans work to fill Original Medicare's gaps and give you the freedom to use any provider, you may pay a steep price. In Maryland, the average premium for popular Plan F is $585 each month!* That's in addition to your Medicare Part B premium of $164.90 a month. Prescription drugs aren't covered either, so you'll have the added cost of a separate prescription plan — 2023 Medicare Part D plans average $46.85 a month!**
In addition, Medicare Supplements generally don't cover the cost of services for dental, vision or hearing care. Choosing this option may require you to work with many different insurance carriers for your health care services.
The Affordable Solution? All-In-One Coverage From A Medicare Advantage Plan
Quick Fact: Over 17 million Americans choose Medicare Advantage plans for savings and convenience.
Medicare Advantage plans are similar to the types of health plans you may know from your working years — offering you an affordable alternative to a Medicare Supplement. For example, Johns Hopkins Advantage MD brings together comprehensive health benefits, including built-in prescription drug coverage with dental, vision and hearing care into a single health plan. It's an easy, all-in-one solution that helps protect your health.
You can save money too! Advantage MD plans feature affordable copays and monthly premiums, with $0 prescription drug deductibles§, $0 copays for preventive care and 100% coverage for Medicare Part A and Part B deductibles — which can save you up to $1,826 a year compared to Original Medicare.†
Plus, to maintain the highest level of care and convenience, our members have access to the Advantage MD network with over 10,000 providers — including Johns Hopkins. Our network includes some of the region's major health care systems.‡