The 5 Best Questions To Ask About Medicare Coverage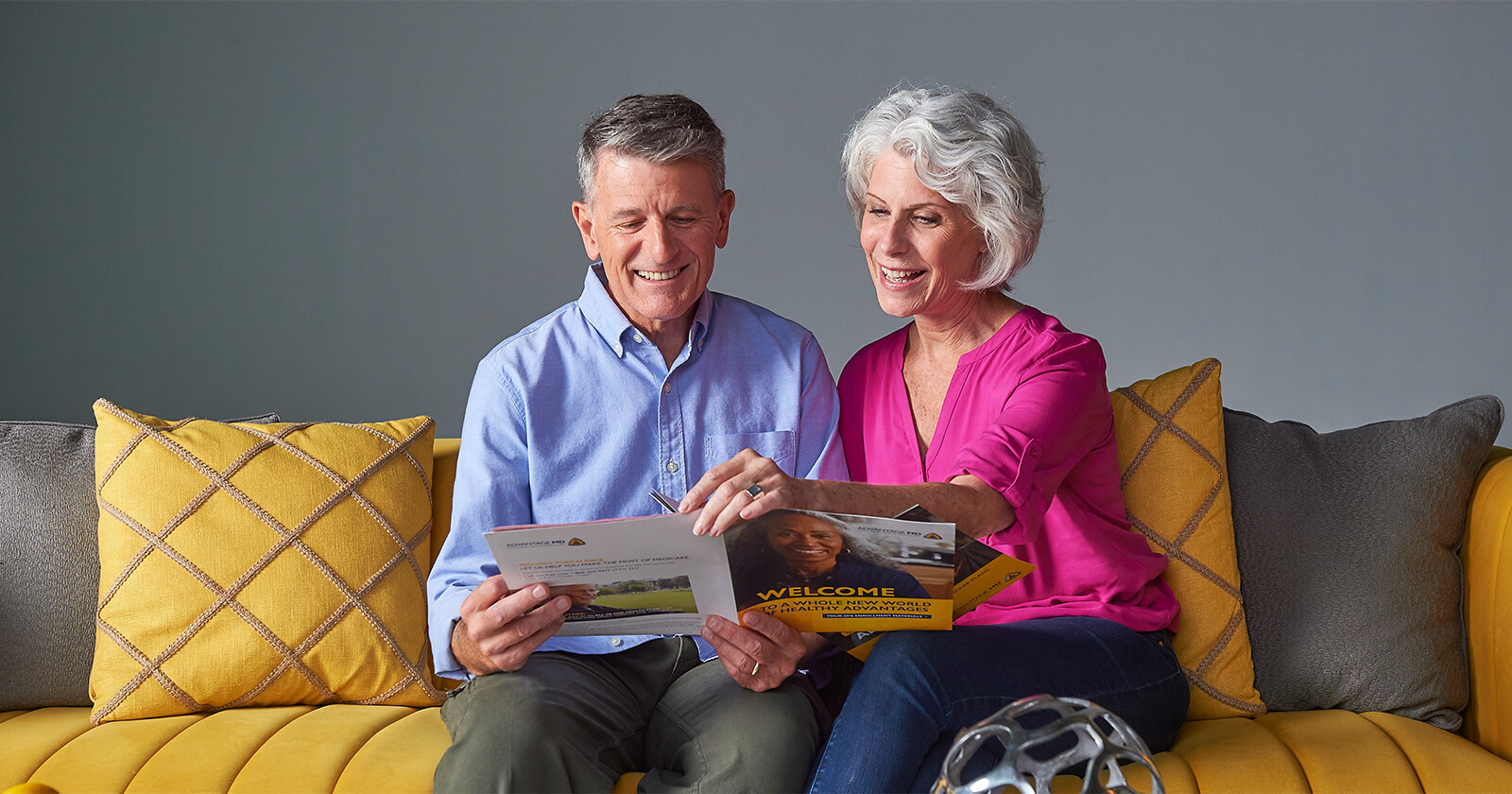 Whether you retire at 65 or keep working, you'll be eligible for Medicare. Which means, you'll have new choices in health plans — maybe more options than ever. There's a lot to think about. So, it's smart to start planning by asking these important questions. The care experts at Johns Hopkins are here to give you all the answers.
#1 — Will Original Medicare Alone Cover My Medical Costs?
Unfortunately, Original Medicare only covers part of your health care expenses — the rest is your responsibility. If you're hospitalized for a single day, you would owe $1,556. With a serious illness requiring multiple admissions, you run the risk of spending thousands more! More copays/coinsurance and deductibles can quickly add up, too. A Medicare Supplement can help you cover the costs, but the monthly premiums are often expensive. Fortunately, a Medicare Advantage plan like Johns Hopkins Advantage MD offers you an affordable, quality option.
#2 — How Much Are Premiums, Deductibles, Doctor Visits And Hospital Stays?
Rely on Original Medicare alone and your costs will typically look like this: the Part B monthly premium ($170.10), Part A annual deductible ($1,556) and Part B annual deductible ($233), plus you pay 20% of all the Medicare-approved costs for doctors and hospitals.
With Advantage MD, your wallet looks a whole lot better … with plan options to fit your needs and budget starting at $25 a month, 100% coverage for Medicare deductibles (you save up to $1,789 a year*) and copays as low as $5 for doctor visits.** Plus, you'll have an annual maximum for out-of-pocket costs — with Original Medicare, there's no limit to what you could owe!
#3 — Do Plans Offer Benefits Beyond Original Medicare — Like Prescription Drug Coverage?
Unlike Original Medicare, which only covers part of the costs of hospitalization and medical services, affordable options like a Medicare Advantage plan do a much better job of protecting your health and savings.
With Advantage MD, you'll get all the benefits you're entitled to from Original Medicare and coverage for just about anything else you need — prescription drugs (copays as low as $0)†, preventive dental and vision care, a hearing aid, urgent and emergency services, even foot care.
#4 — Will I Have A Choice Of Doctors And Hospitals?
Many doctors and hospitals do accept Original Medicare. But your choices may be limited. Wouldn't you rather have comprehensive, affordable coverage that offers convenient, quality care from a large, local network?
With Advantage MD, you get access to more than 10,000 trusted Johns Hopkins providers in your community and throughout Maryland. It's the smart, worry-free Medicare plan backed by more than 120 years of experience from the experts in care.
#5 — When Do I Enroll In A Medicare Plan?
You can enroll in Medicare three months before your 65th birthday month and up to three months after that. But, if you decide to keep working, there are different enrollment rules to follow to avoid paying a Medicare penalty. Johns Hopkins is here to help you whenever you decide to enroll — whether it's at age 65 or later.
We have a long-standing commitment to the health and well-being of our Maryland neighbors. So, whether you want one-on-one assistance from Medicare Specialists or practical, easy-to-use resources like a personalized Medicare Timeline, we'll provide the help you need to put the right plan in place.